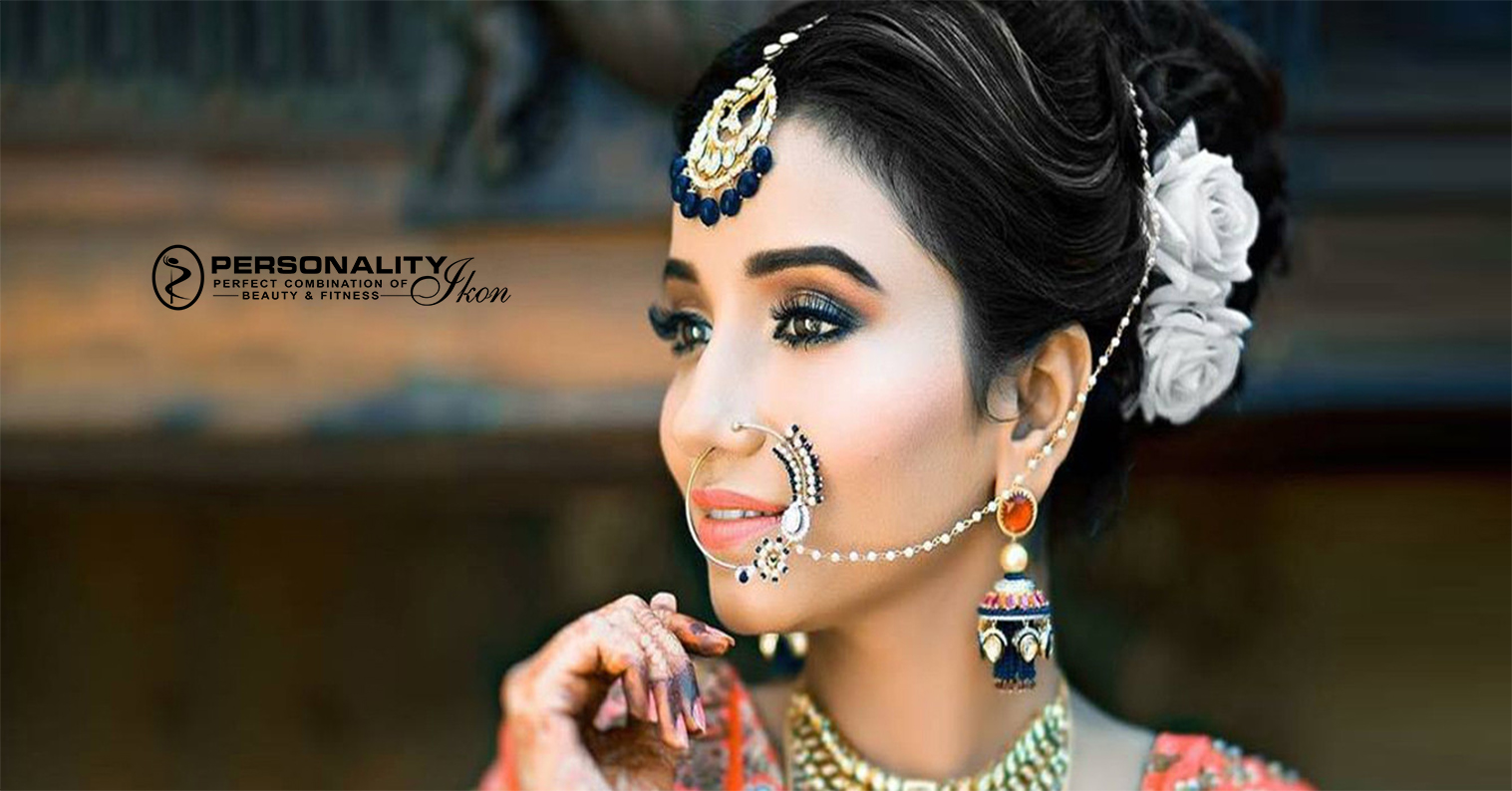 12 Dec

Make Your Hair Look Perfect on the Wedding Day

A bride-to-be has many things to take care of prior to their wedding which often leads to overlooking of some important things. Other than opting from some fancy treatment for your skin you also need to take care of your hair. So that brides have shiny and luscious hair on your wedding day.

Personality Ikon – Top Beauty Salon in Kanpur has come up with some suggestion that every bride should follow so as to have long and shiny hair.

A Good Diet:

Most women are undernourished and lack in vitamin b 12 and omega 3 fatty acids in their diet we suggest them to consume items that are great for hair which include walnuts, eggs, spinach and lentils. Zinc is also a vital element for preventing hair loss and premature greying. Peanuts, dried watermelon seeds are some of the food that is rich in zinc. Cashew milk beans etc are rich in copper which prevent hair fall.

Avoid Hair Treatments:

Avoid using excessive heat oriented equipment such as dryers, curlers and straightening tools. Use a heat protecting serum prior to the use of heating equipment. Make sure you towel dry your hair after you do a shampoo.

Avoid Stress:

Weddings are stressful so do opt for some physical activity such as walking, jogging to get the thing out of your mind. To calm your thoughts try going to yoga and meditation.

Book Your Spa:

Hair spa is a must for every bride so that you can save your time and effort. Ideally, every bride needs four spa sessions before the D-Day. Though the number of sessions might vary according to the hair type. It helps you to get rid of frizzy dry and damaged hair.

Some More Tips:
Use a wide-toothed comb to detangle your hair.
Trim your hair regularly to get rid of split ends.
Drink at least 8- 10 glass of water to prevent dandruff and dry scalp.
Avoid exposure to sun, use scarf or hat while going out.
Avoid tying your hair too tightly.
The above-mentioned tips will help all the brides to be to have hair they always have dreamt of. We at Personality Ikon the best Bridal Makeup artist in Kanpur provide all the services and solution that will make you look perfect on your D-Day.