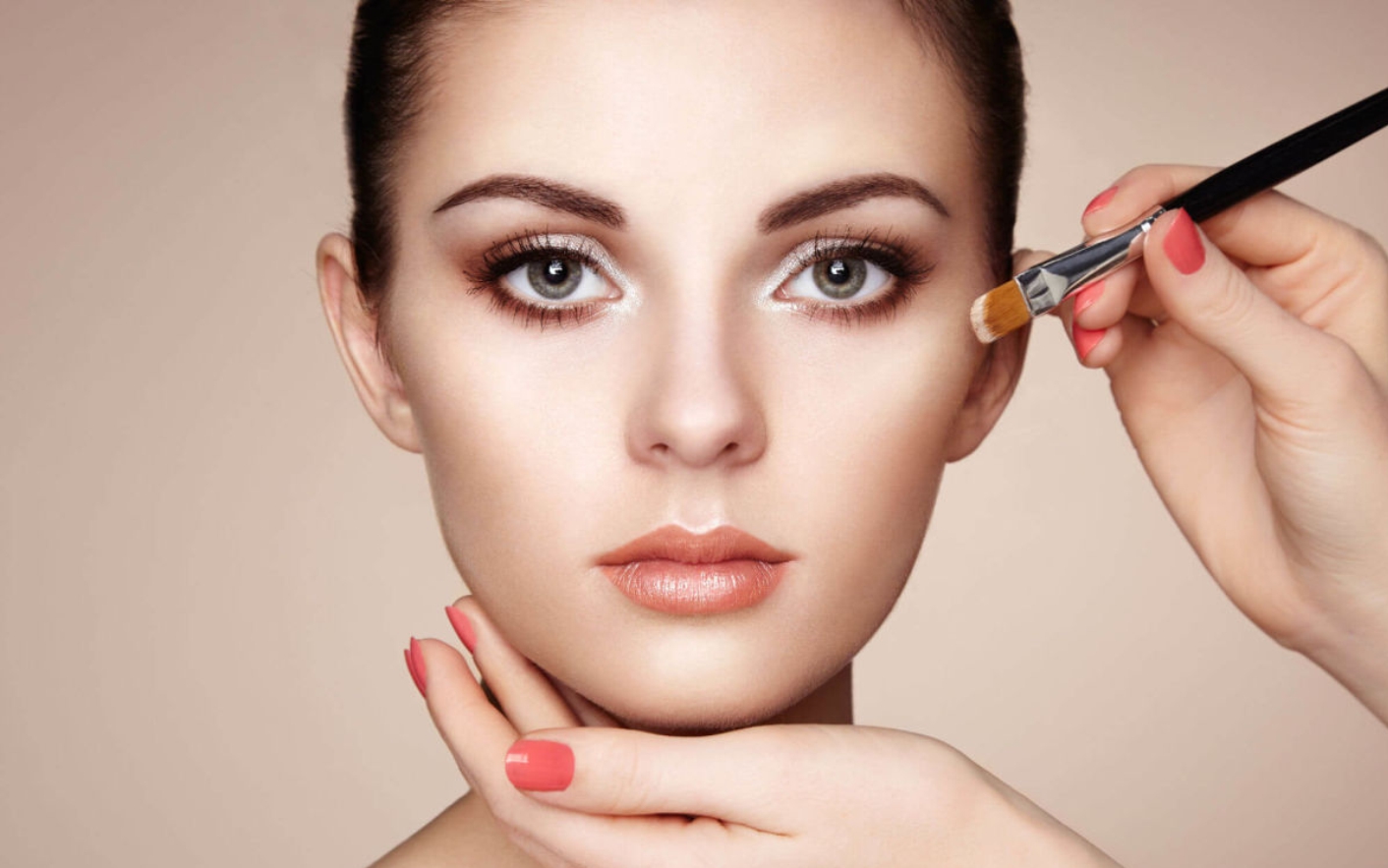 02 Feb

Obsessed with the Makeup Look

Females are often obsessed with makeup to look more gorgeous. Makeup is a way to enhance one's beauty to an extreme level. It makes you look different than usual. In every season the new trends and makeup look emerge and leave a big benchmark for the ladies. Females never lag behind from adopting new makeup tips and enhancing their looks. It has become an important part of our life. Putting on makeup is always a pleasure for girls and ladies. It makes the ladies feel more beautiful and presentable.

Personality Ikon is one of the best salons in Kanpur that deals with all hair styling and makeup. We believe that a good makeup enhances your personality and makes you look more beautiful than before. We have some tremendous beauty tips that will help the makeup obsessed ladies out there to use their cosmetics in a right way –
Foundation – Use lightweight and waterproof foundations that last Always rub your foundation with your fingers before applying it on your face. This does not create a thick layer on your skin.
Blush – Always start applying blush from the apple of your cheeks towards the hairline. If you do not want your make up to look too contoured use a blush of skin or peach color.
Lipstick – It is one of the most important cosmetics that complete your makeup. Lipstick fill your lips with color and add a spark to your face. Always wear a lipstick that suits your complexion.
Eyeliner – While applying eyeliner push the liner deep into the lash line and coat until the end of lashes. To give an earthy feel use liner pencil instead of liquid and smudge it a
Eyebrows – A thick and dark eyebrow enriches your beauty. It adds the completeness to your face. To make your eyebrows look good, use brow pencils. Use the pencil of a tone bit lighter to your eyebrows. Apply a gel to eyebrows and the skin in order to avoid color from smearing.
Personality Ikon, consider that all the mentioned tips are very helpful for the ladies to use their cosmetics right way. Applying makeup properly avoid any disastrous look. Instead, it adds a richness to their face and will boost their magnificance.